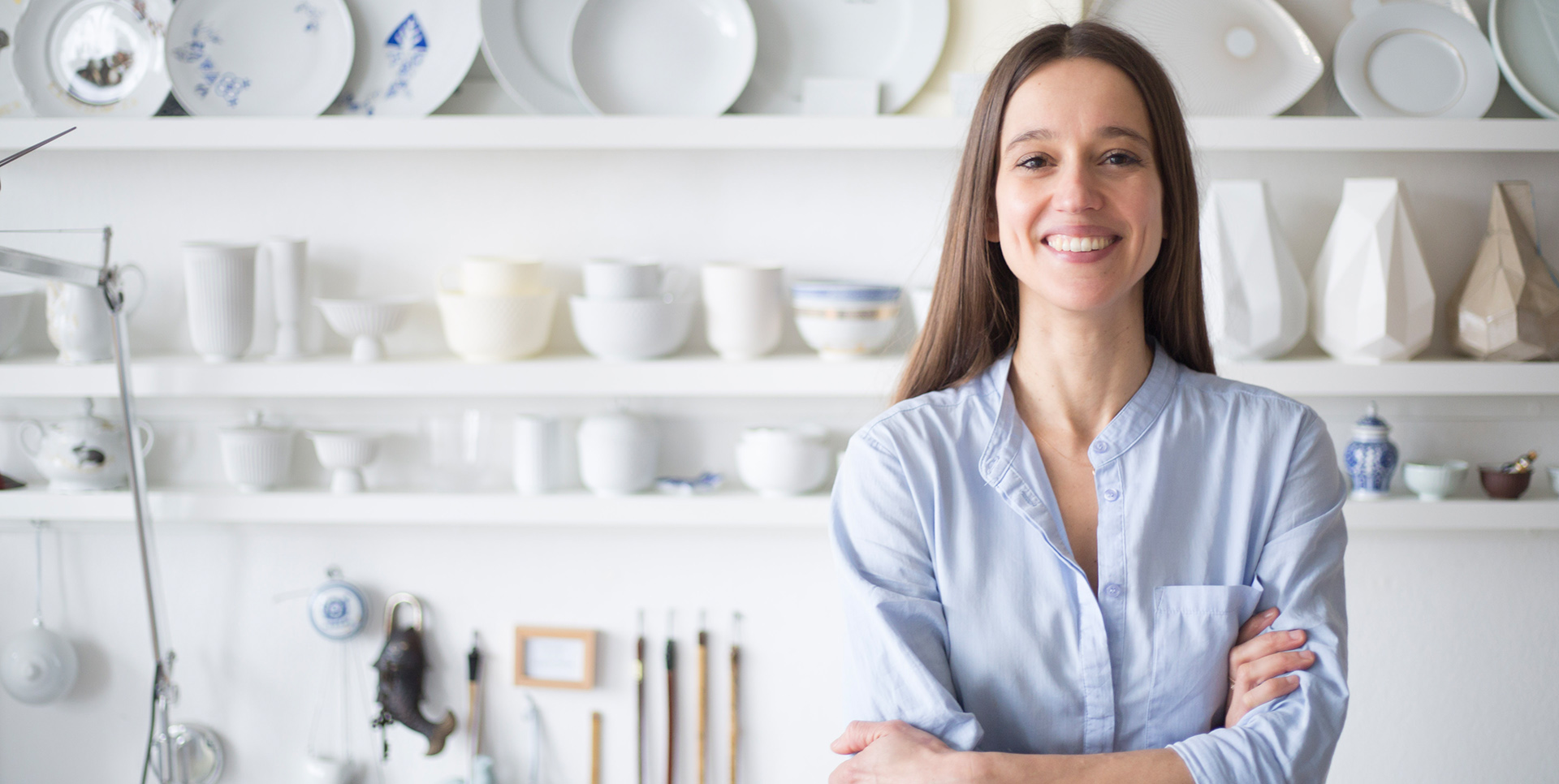 04.02.2021
Contemporary ceramics by Laura Straßer
Saarbruecken, Berlin (Germany) – With previously unseen novelties, we are heading for the year 2021. After a long development period, the precious design objects are now available: Contemporary accessories, decorative objects and furniture made of ceramics – manufactured in Germany, designed by Laura Straßer: Laura Straßer Ceramics.
With Laura Straßer, our company has gained a source of inspiration for the design of incomparable ceramic products. Design is not created in a "quiet chamber", but in an exchange with the specialists from our production. In an appreciative atmosphere, designs are turned into ceramic furniture, objects and accessories ready for series production. The creators play with different finishing techniques and shapes in the production process.
The designer behind the brand
Laura Straßer studied product design in Weimar and is now a professor of ceramic and glass design at the Burg Giebichenstein Academy of Art in Halle. Since founding her Design studio vover 10 years ago, Laura Straßer has worked on numerous projects and products that are continuously presented at international trade fairs and exhibitions. SHer designs have been exhibited at the Milan Furniture Fair, Salone del Mobile; the Ambiente in Frankfurt, Germany and at the Maison et Objet in Paris. As a specialist for the White Gold, she designs and develops porcelain and ceramic products that are suitable for the material. Her creations are mainly in the areas of interior design, fine dining and living. Despite international clients, she continues to work closely with local porcelain and ceramic companies.Because it is precisely the exchange with experts in the industry that allows innovative and forward-looking concepts to emerge.
We share her passion for handmade, contemporary ceramics and have created an entire product line with her. The result is a predominantly formal-aesthetic collection of high-quality design articles made of ceramics for private and contract use. Laura Straßer Ceramics brings handmade favourites to the people. "I try to give all my work a story along the way." (Laura Straßer, STUDIO LAURA STRAßER) Added to this attitude is an appreciation for natural materials and craftsmanship – together they create lasting treasures that become witnesses of time.
Laura Straßer ceramics
made by loving hands
webshop: Design-Shop LSC
web: www.laurastrasserceramics.de
social media: @laurastrasserceramics
email: info@laurastrasserceramics.de